Shortbread Cookies With Nutella Filling Recipe
A simple recipe for Shortbread Cookies With Nutella Filling
Special Offer
Get the Fat Burning Kitchen Book - FREE
Your 24 Hour Diet Transformation to Make Your Body a Fat-Burning Machine! Get your FREE copy here.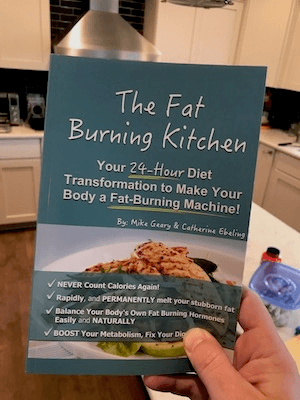 Ingredients
1 cup unsalted butter, room temperature
1/2 Tbsp vanilla extract
1/2 cup sugar
2-1/8 cups cake and pastry flour
1/2 tsp baking soda
1/2 tsp salt
Jar of Nutella
Directions
Preheat oven to 350 degrees F.
Line a baking sheet with parchment paper.
In a large bowl, cream butter, vanilla and sugar together.
Sift dry ingredients and add to the butter mixture. Mix to combine.
Divide dough in half, and wrap and chill for two hours.
Place one half of the cookie dough on a well floured board.
Dust the rolling pin with flour and roll the dough to 1/4 inch thickness.
Cut circles with a medium sized cookie cutter.
Reroll the scraps and roll and cut again until most of the dough is used up.
Place the cookies on the prepared baking sheet and bake for 12 minutes.
Remove from the oven and let rest on pan for 5 minutes. When cookies have set, move to a wire rack to cool completely. Repeat the process with the remaining dough. Pair the cookies according to size and shape.
Place a generous spoonful of nutella on half of the cookies and spread almost to the edge.
Place the remaining cookies on the top.