Apple Crisp With Granola Recipe
This apple crisp with granola makes a crispy apple crisp that if chocked full of flavor and is super easy to make.
Special Offer
Get the Fat Burning Kitchen Book - FREE
Your 24 Hour Diet Transformation to Make Your Body a Fat-Burning Machine! Get your FREE copy here.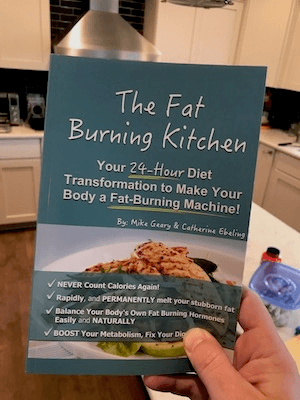 Ingredients
FILLING
10 cups apples, peeled and sliced
1 teaspoon cinnamon
1/4 teaspoon nutmeg
1/3 cup brown sugar
2 Tablespoons flour
TOPPING
2 cups granola cereal
2 Tablespoons flour
1/2 cup brown sugar
6 Tablespoons butter, melted
1/4 teaspoon cinnamon
(Serves 4)
Directions
Preheat oven to 350ºF
In a large bowl, add apples, cinnamon, nutmeg, brown sugar and flour. Toss until apples are well coated.
Pour the apples out into 8x10 baking dish.
In a medium bowl, combine butter, brown sugar and flour and mix until well combined
Add cinnamon and granola to the butter sugar mixture and stir until well combined.
Gently spoon over apple mixture.
Put the dish in the oven and bake for 30 minutes, or until apples are nice and tender and topping is crisp.
Serve warm with a scoop of vanilla ice cream.