Baby Spinach And Egg Salad Recipe
Looking to make a great salad today? This baby spinach salad with tomato wedges and boiled eggs is colorful, appealing, nutritious and will satisfy.
Special Offer
Get the Fat Burning Kitchen Book - FREE
Your 24 Hour Diet Transformation to Make Your Body a Fat-Burning Machine! Get your FREE copy here.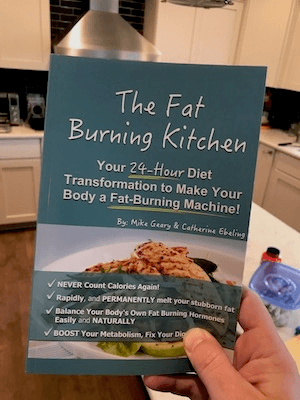 Ingredients
Serves 2
Salad:
3 cups baby spinach leaves
1/2 cup arugula leaves
2 medium tomatoes
2 boiled eggs, cold
Dressing:
1/2 cup olive oil
1/2 cup apple cider vinegar
2 Tablespoon maple syrup or honey
1 teaspoon mustard
1 teaspoon dried oregano flakes
1/2 teaspoon salt
1/2 teaspoon pepper
1 teaspoon yogurt
Directions
Place the cleaned baby spinach and arugula into a salad bowl. Cut the tomatoes into wedges and add in.
Peel and chop the cold boiled eggs into wedges and place on top.
Make the dressing by placing all the ingredients into a small bowl and mix together with a hand held blender or whisk to combine.
Serve with the salad. If there are leftovers, just refrigerate.