Bacon Stuffed Baked Tomatoes Recipe
Bacon lovers will enjoy this recipe for Bacon Stuffed Baked Tomatoes
Special Offer
Get the Fat Burning Kitchen Book - FREE
Your 24 Hour Diet Transformation to Make Your Body a Fat-Burning Machine! Get your FREE copy here.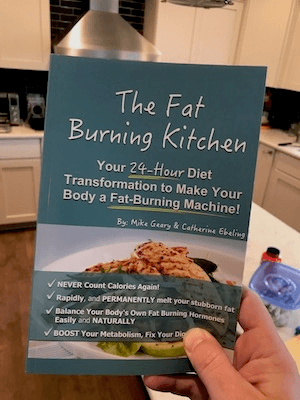 Ingredients
4 Ripe tomatoes at room temperature
1 cups bread crumbs
3 tablespoons Olive Oil
1/2 cup Parmesan cheese
3 tablspoons chopped parsley
2 tablespoons chopped chives
1 small onion finely chopped
12 Slices of bacon, cut into small pieces
Directions
Preheat oven to 350 degrees F.
In a skillet on the stovetop, cook the sliced bacon until nice and crispy. Drain off fat and set aside.
Hollow out the tomatoes and squeeze a little of the seeds out.
Rub the tomatoes with olive oil and salt and pepper the outside of the fruit.
In a bowl mix together the bread crumbs, Parmesan cheese, parsley, chives, onion and cooked bacon bit.
Stuff into the hollowed out tomatoes.
Put into an oven proof dish.
Bake for 30 minutes. Nice served with lettuce and sourcream.