Baked Chicken Balls Recipe
These very tasty baked chicken balls have pine nuts and a nice assortment of seasonings.
Special Offer
Get the Fat Burning Kitchen Book - FREE
Your 24 Hour Diet Transformation to Make Your Body a Fat-Burning Machine! Get your FREE copy here.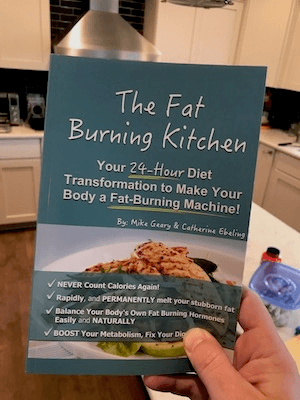 Ingredients
500 grams ground chicken = 17.6 ounces which is just over a pound (1 pound = 16 ounces)
1 large onion, diced
1/2 cup breadcrumbs
1 egg
3 Tablespoons toasted pine nuts, diced
1/4 cup fresh cilantro, chopped
1/4 cup basil, diced
4 Tablespoons fresh parsley, chopped
2 teaspoons ground paprika
Salt and pepper
Directions
Preheat oven to 400 degrees F.
Line a baking tray parchment paper.
In large bowl, mix together ground chicken, onion, breadcrumbs, egg, pine nuts, cilantro, basil, parsley, paprika, salt and pepper.
Roll into 1 inch balls and place on lined baking tray.
Bake for 20-25 minutes, turning occasionally.