Baked Mushroom Caps Recipe
Super easy to make, baked mushroom caps. Simple recipe to prepare, delicious to eat.
Special Offer
Get the Fat Burning Kitchen Book - FREE
Your 24 Hour Diet Transformation to Make Your Body a Fat-Burning Machine! Get your FREE copy here.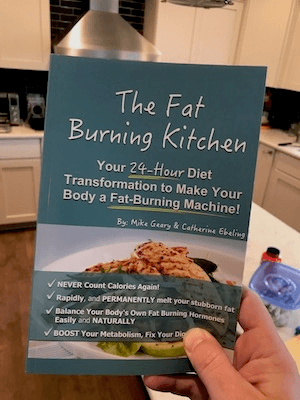 Ingredients
2 (8 ounce) packages large mushrooms, stems removed and saved
1 (8 ounce) packages cream cheese, at room temperature
2-4 cloves garlic, crushed in a press
4-6 dashes Worcestershire sauce
2/3 cup sharp cheddar cheese, shredded
Directions
Heat oven to 350 degrees F.
Clean your mushrooms and remove the stems.
Mix cream cheese, garlic, and Worcestershire by hand thoroughly.
Finely chop mushroom stems and add to mix.
Fill each cap with mixture, sprinkle with Cheddar, and bake 15-20 minutes until cheese is completely melted.