Baked Potatoes With Bacon And Cheese Recipe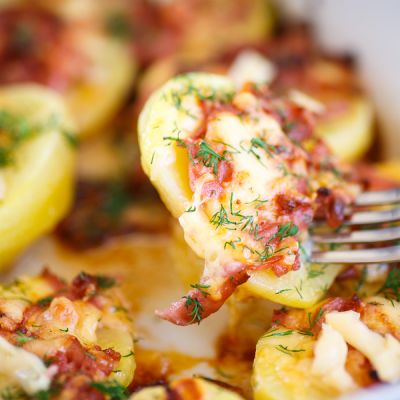 What a delicious, simple to prepare potato dish!
Special Offer
Get the Fat Burning Kitchen Book - FREE
Your 24 Hour Diet Transformation to Make Your Body a Fat-Burning Machine! Get your FREE copy here.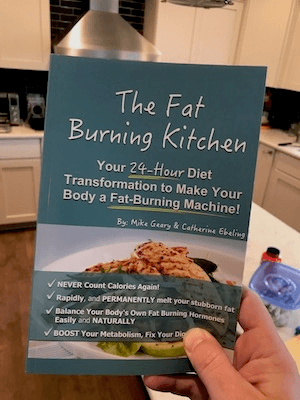 Ingredients
2 pounds small new potatoes
2 Tablespoons olive oil
1/2 teaspoon kosher salt
8 strips bacon
1 cup grated mozzarella cheese (or other white cheese)
2 Tablespoons fresh chopped dill
Directions
Preheat oven to 400F.
Line a baking sheet with parchment paper.
Wash the potatoes and slice in half lengthwise.Dry the potatoes and place them on the baking sheet.
Drizzle the olive oil and sprinkle the salt over the potatoes.
Toss with your fingertips to coat then arrange them cut side up on the baking sheet.
Place in the preheated oven and for 30 to 35 minute until golden and can be easily pierced with a fork.
While the potatoes are cooking:
Cut the bacon strips into pieces and cook on the stovetop in a frying pan until crispy. Place the cooked pieces onto a paper lined plate to absorb the grease and set aside.
Assembly:
When the potatoes are cooked, remove them from the oven and sprinkle the cooked bacon, cheese and dill on top.
Place back into the oven and cook another 5 minutes or until the cheese has melted.
Remove and serve!