Beef And Beer Chili Recipe
Where all of Grandmother's favorite recipes are found, just like Grandmother makes them, with a little love.
Special Offer
Get the Fat Burning Kitchen Book - FREE
Your 24 Hour Diet Transformation to Make Your Body a Fat-Burning Machine! Get your FREE copy here.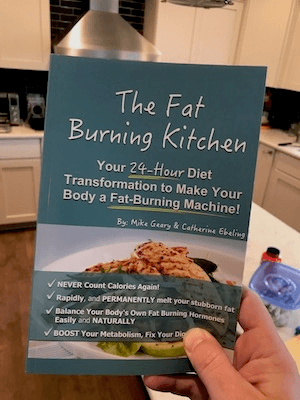 Ingredients
1 Tablespoon olive oil
2 pounds lean ground beef
1½ cup diced onion
1½ cup diced celery
1½ cup diced green pepper
2 garlic cloves, minced
1 28 oz can diced tomatoes
2 cans kidney beans, rinsed and drained
1 can pinto beans, rinsed and drained
1 bottle beer
3 Tablespoons tomato paste
3 Tablespoons chili powder
2 Tablespoons brown sugar
1 teaspoon salt
½ teaspoon cayenne pepper
Serves 4-6
Directions
Using a dutch oven or large pot, heat the oil. Add the beef and cook until no pink remains. Break the meat crumbles as it cooks with a wooden spoon.
Add the onion, celery, pepper and garlic to the dutch oven and fry, stirring often, until the vegetables are tender.
Stir in the tomatoes, beans and beer along with the tomato paste, chili powder, brown sugar, salt and cayenne pepper.
Lower heat, stir and cover with lid.
Let the chill simmer for 90 minutes. Season to taste.
Serve hot.