Bing Cherry Pie Recipe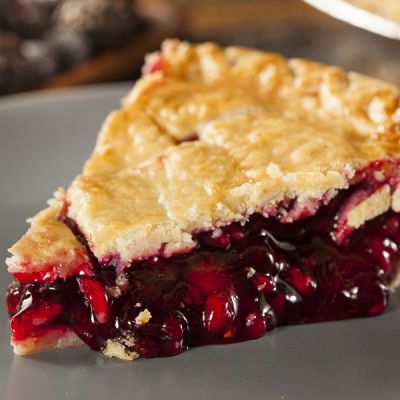 Make this bing cherry pie recipe with homemade pie crusts, and fresh cherries. This pie is from scratch and has good old fashioned qualities.
Special Offer
Get the Fat Burning Kitchen Book - FREE
Your 24 Hour Diet Transformation to Make Your Body a Fat-Burning Machine! Get your FREE copy here.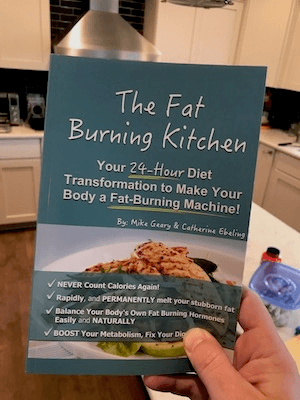 Ingredients
Crust
(Makes 2 x 9 inch crusts)
1 1/2 cups all purpose flour
3/4 teaspoon salt
3/4 cup butter or shortening
4-5 tablespoons cold water
Cherry Pie Filling
4 1/2 cups (1 1/2 pounds) pitted fresh bing cherries
1 cup granulated sugar
1/4 cup minute tapioca
1 Tablespoon lemon juice
1/4 teaspoon almond extract
1 Tablespoon butter, melted
Directions
Crust
Preheat the oven to 400F.
Begin by placing the water in the freezer to cool for about 10 minutes.
To make a pie crust you will need a clean, flat counter top. You can also use a silicone baking mat.
To know exactly what size to roll your crust, just be sure that it is slightly bigger than your pie plate.
Sift the flour into bowl and mix together with the salt. Cut in butter with a pastry cutter. You can also use two butter knives if you dont have a pastry cutter.
Continue to cut work the mixture until it resembles the texture of coarse cornmeal.
Now, use a fork to mix in the cold water until it is just incorporated. Its okay if you see little specks of butter, and flour and the dough is not smooth.
Use clean hands to form the dough together to form a ball.
Cut the ball into two pieces and store one in a bowl with a cloth over top so it does not dry out.
Sprinkle your working surface with a bit of flour, and keep the flour nearby in case your dough gets sticky you can add more on top of the dough and also on your rolling pin.
Flatten your ball down into a disc.
Use your rolling pin to roll out dough. Push from the center and roll evenly to the edges. Keep rolling and try to make a circle. If it is not perfect, it wont matter. Don't overwork the crust.
Gently transfer the dough onto your pie plate being careful not to stretch it.
Bing Cherry Pie Filling
Wash and pit the cherries.
Cut the cherries in half.
Place the cherries into a large bowl.
Stir in the sugar, tapioca, lemon juice and almond extract. Stir until the cherries are evenly coated.
Let the mixture stand for 15 minutes.
You need to let the mixture sit in order for the tapioca to soften and absorb juices before you bake the pie.
After the 15 minute waiting time, pour the prepared cherry filling into the pie crust.
Roll out the second piece of dough according to the same type of instructions and be sure that it is bigger than your pie plate.
Top with the 2nd pie crust.
Pinch the edges together to seal in the filling. Use a knife to cut a few slices into the pie crust lid, or you could poke with a fork.
Use a pastry brush to paint the butter onto the crust.
Cover with remaining pie crust.
Seal and flute edge. Cut several slits in top crust to allow steam to escape.
Let the pie cool completely before cutting so it has some time to set.
Place the pie into the preheated oven on the middle rack and bake 45 to 50 minutes or until crust is golden and pie is bubbling.
TIP: The pie filling may leak out of the pie when it is baking, so place a piece of aluminum foil large enough to catch the drips from the pie on the rack just under
the middle rack.
TIP: If the crust is browning too quickly, tent with aluminum foil.