Butter Chicken Recipe
This is a quick butter chicken recipe that is very tasty.
Special Offer
Get the Fat Burning Kitchen Book - FREE
Your 24 Hour Diet Transformation to Make Your Body a Fat-Burning Machine! Get your FREE copy here.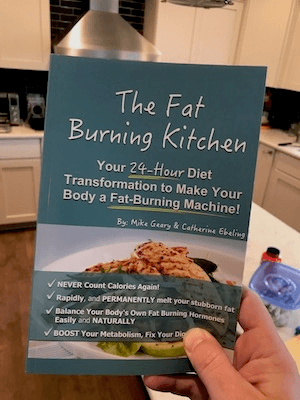 Ingredients
500 grams boneless skinless chicken breasts, cut into 1 inch chunks
1 Tablespoon vegetable oil
1 large onion, coarsely chopped
2 Tablespoons butter
2 teaspoons lemon juice
1 Tablespoon ginger-garlic paste
3 teaspoons garam masala
1 teaspoon ground cumin
1/2 cup plain yogurt
3/4 cups heavy cream
1 cup canned crushed tomatoes
Directions
In a large saucepan over medium high heat, heat oil and fry onion until soft and translucent.
Add and cook chicken until lightly browned, about 10 minutes.
Add butter, lemon juice, ginger garlic paste, garam masala, cumin and tomatoes.
Cook, stirring, for 3 minutes.
Stir in cream and yogurt and reduce heat to simmer, then cook on low for 10 minutes.
Serve over rice or with naan bread.