Caramel Kahlua Dessert Sauce Recipe
A Caramel Kahlua Sauce recipe that is scrumptious over cheesecake or any dessert!
Special Offer
Get the Fat Burning Kitchen Book - FREE
Your 24 Hour Diet Transformation to Make Your Body a Fat-Burning Machine! Get your FREE copy here.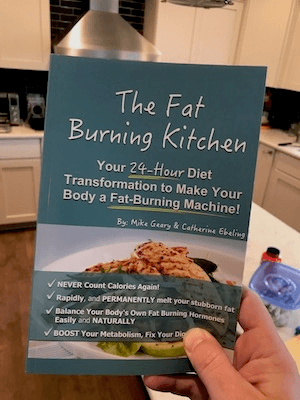 Ingredients
The Caramel Kahlua Sauce
4 ounces unsalted butter
4 ounces light brown sugar
1/2 cup heavy cream
1/4 cup Kahlua
Directions
Melt butter in saucepan.
Stir in light brown sugar. Continually stir until mixture starts to bubble and act like taffy.THE MELTED SUGAR IS EXTREMELY HOT, be very careful not to splash.
When the sugar and butter have reached taffy stage, remove from heat; then slowly add the heavy cream.
Next add the Kahua and stir well. Serve over ice cream, cake, brownies, or whatever else you desire.