Cheese Steak Sandwich Recipe
This cheese and steak sandwich recipe is packed with flavor.
Special Offer
Get the Fat Burning Kitchen Book - FREE
Your 24 Hour Diet Transformation to Make Your Body a Fat-Burning Machine! Get your FREE copy here.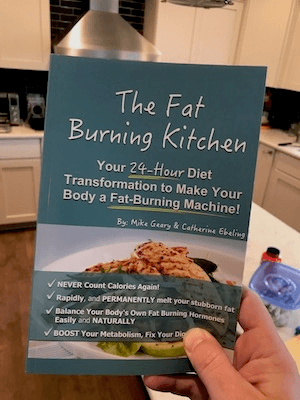 Ingredients
500 grams steak, thinly sliced
3 garlic cloves, minced
1/4 cup light soy sauce
1 Tablespoon honey
1 Tablespoon vegetable oil
2 teaspoons sesame oil
3 Tablespoons fresh lemon juice
2 onions, thinly sliced
2 large tomatoes, sliced
6 slices Swiss cheese
4 x 6 inch baguette pieces, sliced in half
Directions
In large bowl, whisk together soy sauce, garlic, honey and sesame oil in a small bowl.
Add steak and stir so marinade coats slices completely.
Cover and place in fridge for 3 hours.
Preheat oven to 400 degrees F.
In large frying pan, fry onion in vegetable oil for 3-4 minutes until onions are translucent.
Add half of the steak slices to pan and cook for 4-6 minutes until cooked through.
Layer onions, meat, tomato slices and cheese inside of baguette.
Place on baking sheet and broil in oven for about 5 minutes, until cheese is hot and bubbly.