Chicken And Macaroni Recipe
This chicken and macaroni recipe is creamy and cheesy and is made with delicious and good for you broccoli.
Special Offer
Get the Fat Burning Kitchen Book - FREE
Your 24 Hour Diet Transformation to Make Your Body a Fat-Burning Machine! Get your FREE copy here.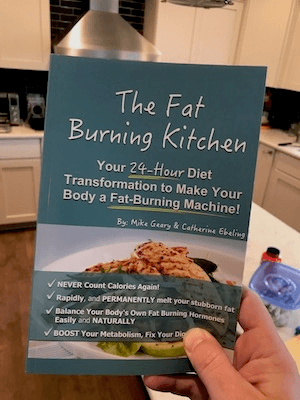 Ingredients
1 Tablespoon olive oil
4 boneless skinless chicken breast halves, cut into chunks
1 (14 ounce) cans chicken broth
2 cups shell pasta, uncooked
3/4 pound cheddar cheese, grated
1 small head broccoli, chopped
(Serves 4)
Directions
Heat oil in a large skillet set over medium-high heat.
Add chicken and cook until browned.
Add chicken broth and bring to a boil.
Add pasta and reduce the heat to medium-low.
Cover and simmer for 8 to 10 minutes, until macaroni is tender chicken is cooked through.
Add cheese and broccoli. Stir to combine.
Cover and cook for an additional 3 minutes, until until cheese is melted and broccoli is slightly tender.
Serve immediately.