Chicken And Sweet Potato Recipe
This chicken and sweet potato recipe is a good combination of flavors. This easy stir fry is lightly seasoned and goes well with rice.
Special Offer
Get the Fat Burning Kitchen Book - FREE
Your 24 Hour Diet Transformation to Make Your Body a Fat-Burning Machine! Get your FREE copy here.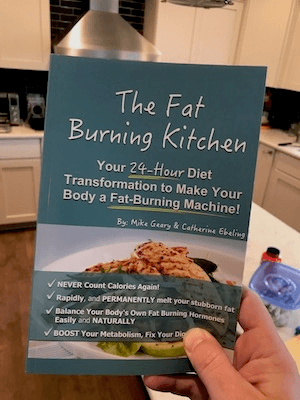 Ingredients
1 pound chicken breasts, cut into bite sized cubes
1 teaspoon cornstarch
1 Tablespoon olive oil
3 garlic cloves
1 Tablespoon olive oil
2 medium sweet potatoes or 2 medium yams, peeled and cut into bite sized cubes
1/3 cup dry white wine or 1/3 cup apple juice
1/3 cup cold water
1 teaspoon chicken bouillon granule
1 teaspoon cornstarch + 1 Tablespoon water, stirred together
1 teaspoon dried oregano flakes
salt and pepper to taste
Directions
In a mixing bowl, sprinkle the cornstarch onto the cut chicken cubes and toss around to coat.
Heat wok or large skillet until very hot.
Add 1 tablespoon oil to wok; rotate wok to coat side.
Add chicken and garlic; stir-fry about 3 minutes or until chicken is lightly browned and not pink inside. Remove chicken mixture from wok.
Add 1 tablespoon oil to wok; rotate to coat side. Add sweet potatoes and stir-fry 1 minute.
Stir in wine, 1/3 cup water, and chicken bouillon granules. Heat to boiling; reduce heat.
Cover and simmer about 3-5 minutes or until potatoes are crisp but tender and cooked. Add cornstarch+water mixture.
Cook and stir about 20 seconds or until heated through. Stir in chicken mixture, heat through.
Delicious served with rice.
(4 servings)