Chicken Cordon Bleu Recipe
Great textures & flavor
Special Offer
Get the Fat Burning Kitchen Book - FREE
Your 24 Hour Diet Transformation to Make Your Body a Fat-Burning Machine! Get your FREE copy here.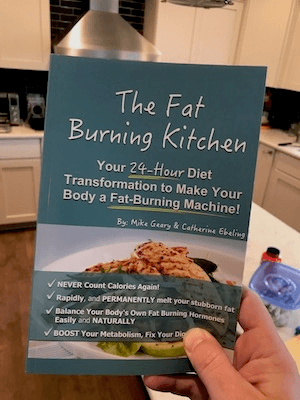 Ingredients
4 chicken breast fillets
Salt & freshly ground black pepper to taste
4 thick slices mature cheddar cheese or swiss cheese
4 slices smoked ham or pastrami
1/3 cup seasoned flour
1 egg, lightly beaten
½ cup breadcrumbs
½ cup oil
Serves 3-4
Directions
Using a sharp knife, cut into the thickest section of each fillet without cutting right through.
Open the fillet out flat and season to taste.
Place a slice of cheese and ham on one side of each fillet. The melted cheese gives the nice ooey gooey white texture when cooked.
Fold the remaining half of the fillet over to enclose the filling.
Carefully coat each fillet with flour and shake off excess flour.
Dip each fillet into the egg and coat with breadcrumbs.
Place on a foil lined baking tray, cover and refrigerate for 30 minutes.
Heat oil in a heavy based pan and cook the chicken over a medium heat for about 4 minutes on each side or until golden and cooked through.
Serve immediately. A wonderful compliment to the dish is lemon wedges, the meal shown is served with carrots that have been grated in a food processor, steamed and dolloped with fresh butter.