Chicken Curry Recipe
This chicken curry recipe is a great option when you are in a hurry to feed the family.
Special Offer
Get the Fat Burning Kitchen Book - FREE
Your 24 Hour Diet Transformation to Make Your Body a Fat-Burning Machine! Get your FREE copy here.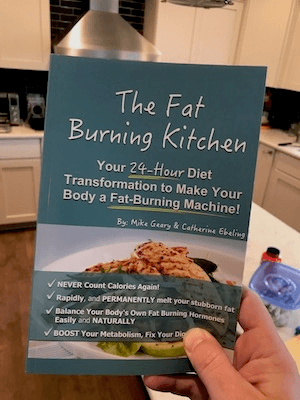 Ingredients
2 Tablespoons olive oil
1 large onion, coarsely diced
2 garlic cloves, minced
2 pounds boneless, skinless chicken breasts, cut into 1 inch pieces
2 Tablespoons curry powder
1 cup chicken broth
1 1/2 Tablespoons tomato paste
1/4 cup fresh cilantro, chopped
1/4 cup plain nonfat yogurt
Serves 4
Directions
Heat the oil in a large frying pan over medium-high heat.
Add the onion and sautee about 5 minutes until transparent and tender. Add the garlic and cook one minute longer.
Add the chicken and cook until lightly browned.
Add the curry powder and toss to coat with a wooden spoon.
Add chicken broth and tomato paste.
Simmer uncovered for 8 minutes or until chicken is cooked through and sauce has thickened.
Serve over rice and garnish with cilantro and yogurt.