Chicken Fillets Recipe
This chicken fillet recipe has breasts that are marinated in a tasty sauce. Wonderful served with roasted vegetables.
Special Offer
Get the Fat Burning Kitchen Book - FREE
Your 24 Hour Diet Transformation to Make Your Body a Fat-Burning Machine! Get your FREE copy here.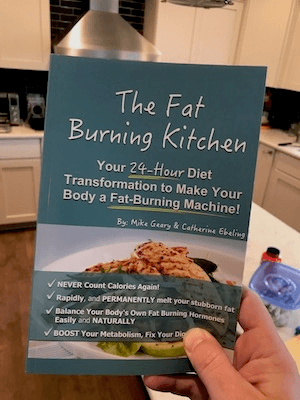 Ingredients
4 chicken breast fillets
1/3 cup barbecue sauce
1 Tablespoon honey
1/4 cup mayonnaise
Directions
To begin, prepare the marinade.
Mix together the barbecue sauce, honey, mayonnaise, sauce, honey, and mayonnaise in a container large enough to put the chicken fillets into.
Place the chicken fillets into the marinade and be sure they are coated.
Cover and refrigerate for 3 hours or overnight.
To cook, place the chiken onto an oiled grill plate.
Watch that you cook the chicken at a temperature that does not burn them.
Cook for 5-10 minutes on each side, longer if necessary so that there is no pink showing, brushing with marinade as they cook.