Chicken Parmesan Burger Recipe
Chicken Parmesan ... Serve in a burger, or with a salad or with pasta
Special Offer
Get the Fat Burning Kitchen Book - FREE
Your 24 Hour Diet Transformation to Make Your Body a Fat-Burning Machine! Get your FREE copy here.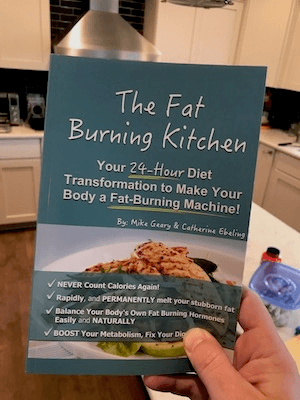 Ingredients
4 pieces boneless skinless chicken breasts (about 1 lb.) (adjust the recipe to the amount of people you are feeding)
3/4 cup dry Italian seasoned breadcrumbs
1/4 teaspoon salt
1/4 teaspoon pepper
1 egg, lightly beaten
3 tablespoons olive oil
1 1/3 cups spaghetti sauce, divided
4 ounces mozzarella cheese, grated
3 teaspoons grated parmesan cheese
Directions
Spread a chicken cutlet out flat between two pieces of wax paper.
Using a mallet or rolling pin, pound cutlet to 1/2 inch thick.
Do the same with remaining cutlets.
In a shallow bowl, combine bread crumbs, salt and pepper.
Place beaten egg in another shallow bowl.
Dip each cutlet in egg, coating lightly, then in bread crumb mixture coating lightly; set aside.
In a large skillet, heat 3 tablespoons olive oil.
Add cutlets and cook over medium heat for 3-4 minutes on each side, until golden.
(Add more oil 1 T. at a time if needed.) Remove from skillet and set aside.
Preheat oven to 350 degrees F.
Pour 1 Cup spaghetti sauce into the bottom of a baking dish.
Arrange cutlets in dish one layer deep.
Pour remaining sauce over chicken.
Top with mozzarella and parmesan cheeses.
Bake for 20 minutes.