Chinese Orange Chicken Recipe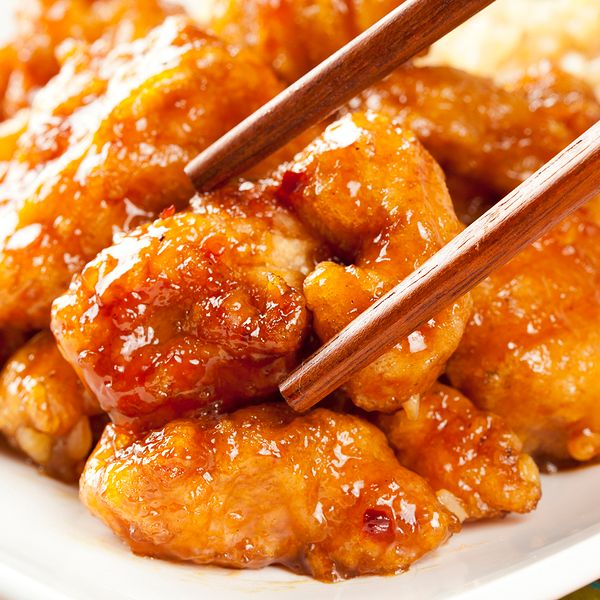 A extra yummy orange chicken recipe that the kids will love this meal.
Ingredients
1 pound chicken tenders - bite sized pieces (or you can use breasts or thighs chopped into bite sized pieces)
1 tablespoon soy sauce
1 tablespoon sake
1 teaspoon freshly grated ginger
1/2 cup potato starch
vegetable oil for frying
2/3 cup orange juice
1/3 cup orange marmalade
2 teaspoons potato starch
1/2 teaspoon salt
Directions
Put the chicken in a bowl with the soy sauce, sake and ginger and let it marinate for at least 15 minutes.
When the chicken is done marinating, lightly dust each piece with the potato starch.
Heat a deep frying pan or wok with at least 1/2" of oil over medium heat until hot.
In a separate pan, add the orange juice, marmalade, 2 teaspoons of potato starch and salt and whisk to combine.
Fry the chicken in the heated oil until golden grown and transfer to a plate lined with paper towels that will absorb the cooking oil.
When your are done frying the chicken, in a clean frying pan, heat the orange sauce over miedium high heat stirring constantly to prevent clumping in the sauce and continue heating until the sauce is thick and bubbly.
Turn off the heat and add the fried chicken to the orange sauce and toss to coat.
Serve immediately.