Chocolate Banana Layered Crepes Recipe
A Delicious breakfast recipe for chocolate banana layered crepes. Delicious served with whipped cream.
Special Offer
Get the Fat Burning Kitchen Book - FREE
Your 24 Hour Diet Transformation to Make Your Body a Fat-Burning Machine! Get your FREE copy here.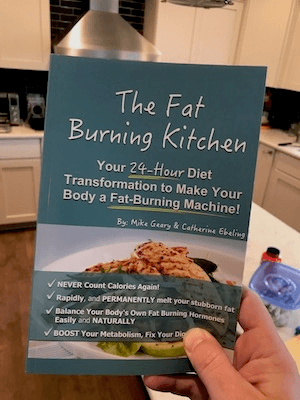 Ingredients
Crepes
2 cup all purpose flour
2 eggs
2 cups milk
1/2 teaspoon salt
Filling
Nutella
2 bananas, peeled and sliced
Directions
In a large mixing bowl, whisk together the flour and the eggs. Gradually add in the milk, whisking to combine. Add the salt and beat until smooth.
Heat a non stick frying pan to medium high heat.
Pour 1/4 cup batter onto the hot pan for each crepe. Tilt the pan with a circular motion so that the batter coats the surface evenly.
Cook the crepe for about 2 minutes, until the bottom is light brown. Loosen with a spatula, turn and cook the other side.
layer the crepes with nutella and bananas and cut to serve.