Chocolate Carrot Layered Cake Recipe
A Yummy chocolate carrot layered cake recipe, Topped with cream cheese frosting.
Special Offer
Get the Fat Burning Kitchen Book - FREE
Your 24 Hour Diet Transformation to Make Your Body a Fat-Burning Machine! Get your FREE copy here.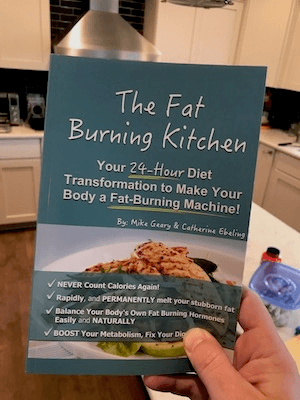 Ingredients
Chocolate cake
1 1/4 cups granulated sugar
1 1/4 cups all purpose flour
3/4 cup unsweetened cocoa powder
1 teaspoons baking powder
1 teaspoons baking soda
1/2 teaspoon salt
2 eggs
1 cup milk
1/2 cup vegetable oil
2 teaspoons vanilla extract
1/2 cup boiling water
Carrot cake
1 1/2 cups all purpose flour
1 1/2 teaspoons baking soda
1 1/2 teaspoons baking powder
1/2 teaspoon salt
3 teaspoons ground cinnamon
1/2 teaspoon nutmeg
3 eggs
1/4 cup vegetable oil
1 1/2 cup granulated sugar
2 teaspoon vanilla
2 cups carrots, finely grated
Frosting
2 cups cream cheese, at room temperature
1/2 cup butter, at room temperature
3 cups confectioners sugar
2 teaspoon vanilla extract
2-4 Tablespoons milk
Topping
1/4 cup chocolate, shaved
Directions
Preheat oven to 350 degrees F.
Grease and flour two, 9 inch spring form pans.
Chocolate Cake
Mix together the sugar, flour, cocoa, baking powder, baking soda and salt.
Add the eggs, milk, oil and vanilla, mix for 2 minutes on medium speed using an electric mixer.
Stir in the boiling water last.
Pour into one prepared pan.
Bake 35 minutes or until the cake tests done with a toothpick.
Carrot Cake
Mix together flour,baking soda, baking powder, salt, cinnamon and nutmeg.
Using an electric mixer, whisk together eggs, oil, sugar, and vanilla.
Add the dry ingredients to the wet mixture and mix for about 2 minutes.
Mix in the grated carrots.
Pour batter in remaining cake pan.
Bake for 45-50 minutes or until a tester inserted in the center comes out clean.
Allow cakes to cool completely then slice each cake into two layers.
In a large mixing bowl beat together cream cheese and butter until creamy.
Add in confectioners sugar and beat for a minute.
Mix in vanilla, Then add milk 1 Tablespoon at a time until desired consistency is reached.
Assembly
Spread frosting between cake layers and over top, sprinkle chocolate shavings over cake to garnish.