Chocolate Coconut Rice Krispy Treat Recipe
A delicious and easy to make snacky recipe that the kids can bring to school.
Special Offer
Get the Fat Burning Kitchen Book - FREE
Your 24 Hour Diet Transformation to Make Your Body a Fat-Burning Machine! Get your FREE copy here.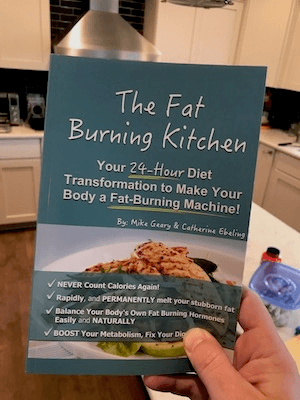 Ingredients
Makes - about 30 large muffin cup sized balls
8 heaping tablespoons of coconut oil (unmelted)
1/3 cup unsweetened cocoa powder
1 1/3 cup confectioners' sugar
2 teaspoons granulated sugar
5 cups Rice Krispies
Directions
Melt the coconut oil in a small saucepan and let it cool down for a few minutes.
Sift the cocoa powder, confectioners sugar and sugar into the coconut oil and mix it well until it looks like melted chocolate.
Stir in Rice Krispies until they are coated with the mixture.
Roll mixture into balls and place either on parchment paper or into muffin liners.
Freeze for 10 minutes.
Take out of the freezer to room temperature 5-10 minutes before serving.
Store in a airtight container in the freezer for longer periods.