Chocolate Kiss Macaroon Recipe
A simple and sweet coconut macaroon recipe.
Special Offer
Get the Fat Burning Kitchen Book - FREE
Your 24 Hour Diet Transformation to Make Your Body a Fat-Burning Machine! Get your FREE copy here.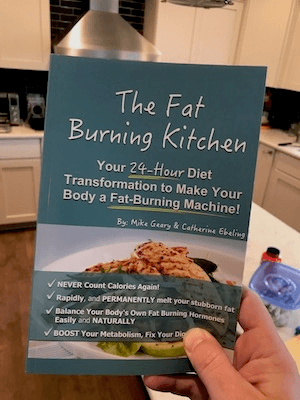 Ingredients
1 (14 oz) can Eagle Brand Sweetened Condensed Milk
1 (14) oz bag Sweetened Flaked Coconut
2 tsp vanilla
1 tsp almond extract
1 egg white
Bag of Hershey Kisses
Directions
Preheat oven to 325 degrees, move rack to upper middle position.
Beat egg white in large metal or glass bowl until stiff peaks form.
Mix in the can of sweetened condensed milk and the extracts. Stir well. Stir in bag of coconut.
Mix well. Line a baking sheet with parchment.
Using wet hands, form coconut mix into loose balls and place on lined cookie sheet about 2" apart.
Place hershey kisses on top.
Bake 15 - 17 minutes until golden brown.
Allow to cool briefly, and then remove to wire rack with oiled spatula.
The condensed milk may form a ring of dulce de leche around the cookie.