Chunky Chicken Noodle Soup Recipe
Always satisfying here is an easy to do recipe for Chunky Chicken Noodle Soup
Special Offer
Get the Fat Burning Kitchen Book - FREE
Your 24 Hour Diet Transformation to Make Your Body a Fat-Burning Machine! Get your FREE copy here.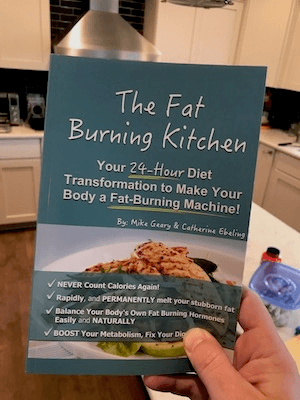 Ingredients
2 Tablespoons butter
1/2 cup diced onion
1/2 cup diced celery
2 boneless, skinless chicken breasts cut into cubes
8 cups chicken broth
1/2 cup diced carrot
1/4 teaspoon salt
1/4 teaspoon pepper
1 teaspoon freshly chopped parsley
4 ounces uncooked thin egg noodles
1/4 teaspoon cayenne pepper (optional)
Directions
Melt the butter in a large soup pot over medium heat.
Stir in the onion and cook until translucent and tender, about 2 minutes.
Add the celery and cook another 2 minutes.
Add the chicken cubes and cook another 4-5 minutes until the chicken is cooked through.
Add the chicken broth, carrot, salt, pepper and parsley and bring to a boil.
Add the egg noodles, boil for another 5 minutes then turn down to simmer and cook for 10 minutes.
Do a taste test, add the cayenne pepper if using and salt and pepper if needed.