Cream Cheese And Salmon Spread Recipe
Not sure what to do with that leftover salmon? Here is an awesome salmon dip recipe made with cream cheese and lots of flavor.
Special Offer
Get the Fat Burning Kitchen Book - FREE
Your 24 Hour Diet Transformation to Make Your Body a Fat-Burning Machine! Get your FREE copy here.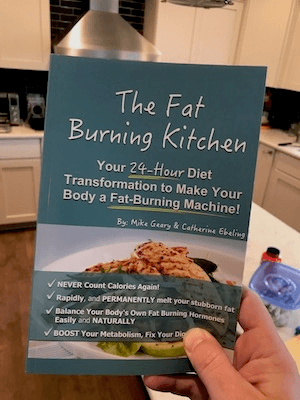 Ingredients
16 ounces grilled salmon fillet
24 ounces softened cream cheese
4 tablespoons pureed yellow onion
1 tablespoon lemon juice
3 tablespoons horseradish
1 teaspoon pureed garlic
1/2 teaspoon salt
2 teaspoons white pepper
2 tablespoons chopped fresh chives or green onion
Directions
Place all ingredients in a food processor and blend until creamy.
Refridgerate for several hours before serving.
Garnish with chopped fresh chives or green onion.