Creamy Banoffee Pie Recipe
A Sweet creamy banoffee pie recipe, This is a family favorite delicious dessert.
Special Offer
Get the Fat Burning Kitchen Book - FREE
Your 24 Hour Diet Transformation to Make Your Body a Fat-Burning Machine! Get your FREE copy here.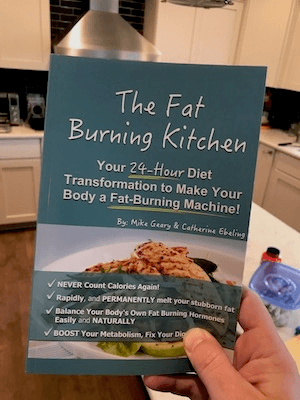 Ingredients
Base
1/2 cup butter
one sleeve of graham crackers
Filling
2 cans sweetened condensed milk (14 oz each)
Top
2 bananas, sliced
1 cup heavy whipping cream
1/2 cup chocolate shavings
Directions
Combine melted butter with the crushed graham crackers and blend well.
Press mixture into the base of a 8 in spring form pan, chill until ready to fill.
Make the filling, In a sauce pan, boil unopened can of sweetened condensed milk for 3 hours.
Make sure there is always water covering the cans.
Remove cans from heat and let cool for 10 to 15 minutes.
Open cans and pour toffee into pie crust. Allow to cool.
Using an electric mixer, whip the cream until stiff peaks form, spoon or pipe over toffee.
Arrange sliced bananas over top.
Decorate with the chocolate shavings.
Unclasp the spring form pan and serve.