Creamy Chicken And Cheese Pasta Recipe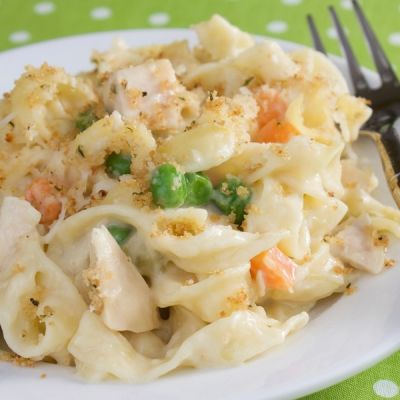 A very yummy recipe for a creamy chicken and cheese pasta. This is a dish the whole family will enjoy.
Special Offer
Get the Fat Burning Kitchen Book - FREE
Your 24 Hour Diet Transformation to Make Your Body a Fat-Burning Machine! Get your FREE copy here.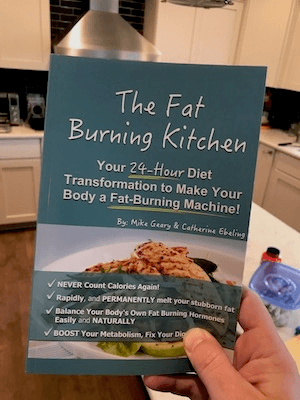 Ingredients
1 package linguini, uncooked
4 boneless skinless chicken breasts, cut into bite-size pieces
1 Tablespoon oil for frying.
2 cloves garlic, diced
1 cup chicken broth
1/2 cup milk
2 Tablespoons flour
1 cup mozzarella cheese, shredded
2 Tablespoon parmesan cheese
1 cup carrots, cut small
1 cup peas
1 cup breadcrumbs
Salt and pepper to taste
Optional: cracked chili flakes
Directions
Preheat oven to 375 degrees F.
Grease a 9x13 inch baking dish.
Cook pasta according to package directions.
Heat large nonstick skillet on medium-high heat.
Put 1 tablespoon oil and add the minced garlic.
Once garlic is softened, add chicken; and cook until no longer pink, stirring frequently.
Remove chicken and set aside.
Into the pan, Whisk broth and milk with flour, simmer 3 min.
Add carrots and peas.
Stir in mozzarella.
Stir in chicken.
Drain pasta add to chicken mixture; mix lightly.
Spoon into baking dish; cover with tin foil.
Bake 15 minutes or until heated through.
Sprinkle with remaining cheese and bread crumbs.
Bake uncovered, 5 minutes.
Season with salt, pepper, and chili flakes.