Crispy Oven Baked Chicken Breasts Recipe
This recipe for Crispy Chicken Breasts takes very little time to prepare to put into the oven.
Special Offer
Get the Fat Burning Kitchen Book - FREE
Your 24 Hour Diet Transformation to Make Your Body a Fat-Burning Machine! Get your FREE copy here.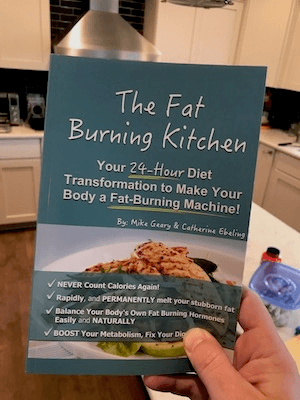 Ingredients
4 (4 ounce) skinless, boneless chicken breasts
1/4 cup Ranch flavored dressing
1/2 cup cornflakes, crushed
Spices of choice (parsley, garlic powder, onion powder, etc.)
Salt (optional)
Cooking spray
Directions
Preheat oven to 350 degrees F.
Mix spices, salt, and cornflakes in a bowl and set aside.
Put the Ranch dressing onto a dish.
Dip the chicken breasts in the Ranch dressing. Roll chicken in cornflake mixture.
Put the chicken onto a cookie sheet that is lined with greased tin foil.
Cook until chicken is done, about 45 minutes to 1 hour and you can see it is nice and crispy.