Crock Pot Bread Pudding Recipe
One of the most popular old time favorites is for bread pudding. We are giving you a very easy crock pot recipe that you just prepare, turn on low and enjoy when ready.
Special Offer
Get the Fat Burning Kitchen Book - FREE
Your 24 Hour Diet Transformation to Make Your Body a Fat-Burning Machine! Get your FREE copy here.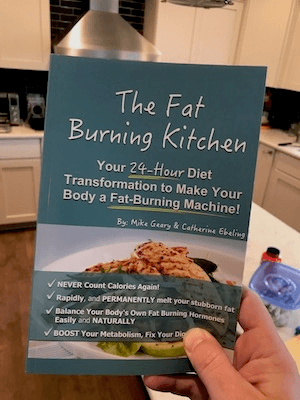 Ingredients
10 slices cinnamon-raisin bread, cut into pieces, which should make about 5 cups
1 (14 ounce) cans sweetened condensed milk
1 cup water
1 teaspoon pure vanilla extract
4 eggs, beaten
Directions
Grease the inside of 5 quart crockpot with butter or coconut oil.
Place the bread cubes into the crockpot.
In a small bowl, Mix milk, water, vanilla, and eggs,together.
Pour the mixture over bread cubes.
Spoon stir the bread with the milk mixture to coat all the bread cubes.
Cover and cook on low 2 1/2-3 hours.
Serve warm.
Very tasty with ice cream or whipped cream.