Curry Lentil Soup Recipe
This curry lentil soup is very wholesome and satisfying. This is a great soup on a cold day.
Special Offer
Get the Fat Burning Kitchen Book - FREE
Your 24 Hour Diet Transformation to Make Your Body a Fat-Burning Machine! Get your FREE copy here.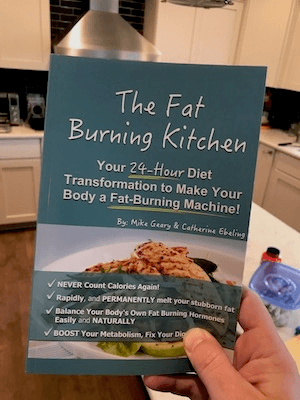 Ingredients
Serves 4
2 Tablespoons vegetable oil
1 onion, diced
3 garlic cloves, minced
3 large celery ribs, diced
3 large carrots, diced
1 Tablespoon garam masala
1 Tablespoon cumin
1 teaspoon coriander
1 teaspoon cinnamon
3 Tablespoons fresh rosemary
3 potatoes, peeled and cut into 1/2 inch cubes
1 cup green lentils
2 cups chicken stock
1 Tablespoon dijon mustard
2 cups water
Directions
In large soup pot, fry onions in vegetable oil for 3 minutes.
Add garlic, celery and carrots and cook for 5 minutes.
Add garam masala, cumin, coriander, cinnamon and rosemary and cook 2 minutes.
Add potatoes, lentils, chicken stock, dijon mustard and water.
Cover and simmer for about 30 minutes.
Add more spices to taste if necessary.