Dark Chocolate Cake With Whipped Cream Icing Recipe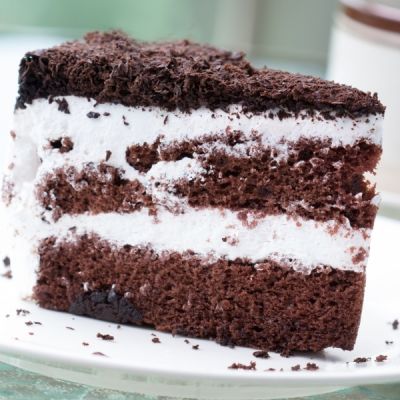 A recipe for a rich Dark Chocolate Cake With Whipped Cream Icing
Special Offer
Get the Fat Burning Kitchen Book - FREE
Your 24 Hour Diet Transformation to Make Your Body a Fat-Burning Machine! Get your FREE copy here.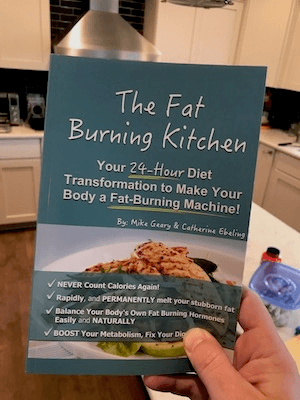 Ingredients
Dark Chocolate Cake
2 cups + 2 1/2 Tablespoons sugar
1 cup cocoa powder
1 1/4 cups all purpose flour
1 1/2 cup + 1 Tablespoon cake flour
1 1/2 teaspoons baking powder
1 1/2 teaspoons baking soda
1/2 teaspoon salt
5 eggs
1 1/2 cups buttermilk
1 cup sour cream
1 teaspoon vanilla
1/2 cup freshly brewed coffee
20 Tablespoons butter
Whipped Cream Icing
1 eight oz package reduced fat cream cheese (room temperature)
1/2 cup of white sugar
1 tsp vanilla extract
1/2 tsp almond extract
2 cups of heavy whipping cream
Grated Chocolate
1/4 lb chocolate block finely grated.
Grate the chocolate using a handheld or microplace grater.
Directions
Cake
Preheat oven to 350 degrees F.
Line two 9 inch round cake pans with parchment paper. Cut to fit the bottoms
Grease with butter.
In a mixing bowl, combind sugar,cocoa, flours, baking powder, baking soda and salt.
In a large separate bowl, beat the eggs for one minute. Add the buttermilk, sour cream and vanilla and mix together.Add the dry ingredients to the wet.
Melt the butter in a saucepan, pour int the coffee and combine well.
Add this to the to the other ingredients and mix well.
Divide the batter between the two prepared pan.
Bake for 35-40 minutes. Do the toothpick test inserting into the center of the cake. It will come out clean when ready.
Remove the cakes, and put onto cooling racks. Let cool for 10 minutes, then transfer the cakes to wire racks and leave to cool.
To make the Whipped Cream Icing, combine all ingredients except the whipping cream by using a regular or stand mixer. While the mixer is still running, slowly add the cream. Continue to whip until stiff peaks form.
Once completely cooled trim the rounded tops off the cakes so they will lay flat when icing.
Place one layer of cake onto a cake plate, spread a thick layer of whipped cream icing, then put the second cake and spread the remainder of the whipped cream icing to the top of the cake. Now sprinkle a thick layer of fine chocolate shavings on top.