Dessert Squares Recipe
These dessert squares a delicious base topped with chunks of brownie
Special Offer
Get the Fat Burning Kitchen Book - FREE
Your 24 Hour Diet Transformation to Make Your Body a Fat-Burning Machine! Get your FREE copy here.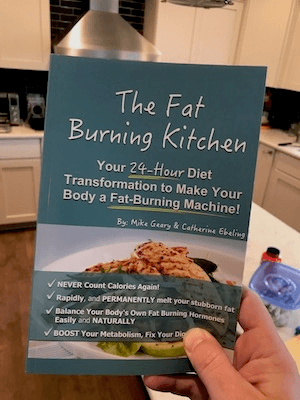 Ingredients
Brownie Bite Topping
2 Tablespoons butter
1/2 ounce unsweetened chocolate
1 egg
1/4 teaspoon vanilla extract
2/3 cup granulated sugar
1/3 cup all purpose flour
1/4 cup cocoa powder
1/4 teaspoon salt
Crust
15 graham crackers, crushed
6 Tablespoons butter
1 cup chocolate chips
Cream cheese Layer
1 cup cream cheese
3 3/4 cups confectioners' sugar
3 egg whites
1 teaspoon vanilla extract
Directions
Brownie Bite Topping
Preheat oven to 350 degrees F.
Grease a loaf pan for the topping and also Grease a 9 inch square baking pan for the crust.
In a microwave, melt butter and chocolate; stir until smooth. Cool slightly.
In a small bowl, whisk egg and vanilla; gradually whisk in sugar.
Stir in chocolate mixture. Combine the flour, cocoa and salt; gradually add to chocolate mixture.
Transfer to pan.
Bake for 12-16 minutes or until a toothpick inserted near the center comes out clean.
Cool on a wire rack. Cut into bite size pieces for topping.
Crust Bottom
Combine the graham crumbs and butter, press mixture into the bottom of a 9 inch square baking dish.
Sprinkle chocolate over crust and place in the oven for 3-5 minutes until chocolate is melted.
Spread chocolate in a smooth layer.
Cream Cheese Layer
In a mixing bowl, beat the cream cheese, confectioners' sugar, and egg whites until smooth.
Add the vanilla extract. Pour mixture over bottom.
Bake 45 minutes or until top is golden.
Assembly
Remove from oven and press brownie pieces slightly into top.
Cool completely and cut into squares.