Dim Sum - Pork Or Turkey Dumplings Recipe
Dim Sum is not that difficult to make and very delicious.
Special Offer
Get the Fat Burning Kitchen Book - FREE
Your 24 Hour Diet Transformation to Make Your Body a Fat-Burning Machine! Get your FREE copy here.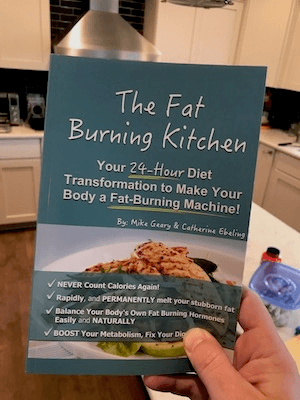 Ingredients
Makes about 50 dumplings
50 (3.5 inch square) wonton wrappers.
1 pound ground pork (or you can use turkey )
1/2 tablepsoon fresh minced ginger root
2 cloves fresh minced garlic
1 tablespoon thinly sliced green onion
2 tablespoons soy sauce
1 1/2 tablespoons sesame oil
1 egg, beaten
2 1/2 cups very finely shredded Chinese cabbage
Directions
In a large bowl, combine the pork or turkey, ginger, garlic, green onion, soy sauce, sesame oil, egg and cabbage. Stir until well mixed.
Place 1 heaping teaspoon of pork or turkey filling onto the center of each wonton skin. Moisten edges with water and pinch the wonton skin up to form a little ball and to seal in the filling.
Set dumplings aside on a lightly floured surface until ready to cook.
To Cook: Steam dumplings in a covered bamboo or metal steamer for about 15 to 20 minutes. Serve immediately.
Very nice served with hoisin sauce, hot Chinese style mustard and toasted sesame seeds.