Easy Cheesecake Brownies Recipe
A moist and creamy brownie recipe with a delicious cheesecake topping and marble swirl.
Special Offer
Get the Fat Burning Kitchen Book - FREE
Your 24 Hour Diet Transformation to Make Your Body a Fat-Burning Machine! Get your FREE copy here.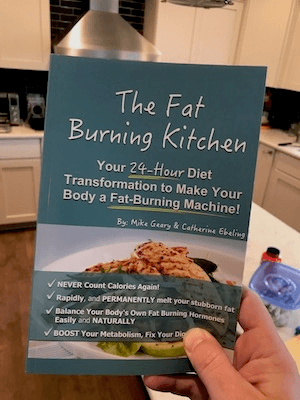 Ingredients
1 package Fudge Brownie Mix (or you can make your own homemade brownie)
8 ounces cream cheese, softened
1/3 cup granulated sugar
1 egg
1/2 teaspoon vanilla extract
Directions
Prepare brownie mix as directed on package.
Pour into greased 13 x 9-inch baking pan.
Beat cream cheese with electric mixer on medium speed until smooth.
Add sugar, mixing until blended.
Add egg and vanilla extract; mix just until blended.
Pour cream cheese mixture over brownie mixture; cut through batter with knife several times for marbled effect.
Bake at 350 degrees F for 35 to 40 minutes or until cream cheese mixture is lightly browned.
Cool; cut into squares.