Easy Cream Sauce Recipe
A delicious recipe for cream sauce that can be used on pasta of all kinds.
Special Offer
Get the Fat Burning Kitchen Book - FREE
Your 24 Hour Diet Transformation to Make Your Body a Fat-Burning Machine! Get your FREE copy here.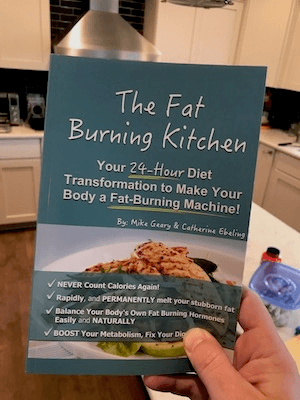 Ingredients
2 tbsp butter
2 tbsp flour
1 cup milk
1 cup grated white cheddar (optional)
Directions
Melt two tablespoons butter in a pan.
When it bubbles, add 2 tablespoons flour.
Cook and stir about 1 minute to cook the flour.
When it is cooked (dont let it brown!), add 1 cup milk and stir to blend.
Be patient while it thickens, and continue to stir.
When it is thick, add 1 cup grated cheese if desired.