Easy Homemade Caesar Dressing Recipe
Here is a simple recipe for homemade Caesar dressing that does not use raw eggs and makes a creamy delicious dressing.
Special Offer
Get the Fat Burning Kitchen Book - FREE
Your 24 Hour Diet Transformation to Make Your Body a Fat-Burning Machine! Get your FREE copy here.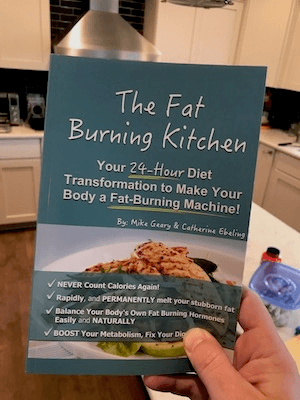 Ingredients
1 Tablespoon drained capers
3 cloves fresh garlic
1 teaspoon kosher salt
2 Tablespoons Dijon mustard
3/4 cup mayonnaise
1 Tablespoon olive oil
1/8 cayenne pepper, or more to taste
3 Tablespoons fresh squeezed lemon juice
Freshly ground black pepper
Directions
This recipe makes about 1 cup of delicious dressing.
Place all the ingredients into a blender and pulse blend on high speed until smooth and creamy.
Do a taste test and season with salt and pepper to you liking.