Easy Lunch Box Sugar Cookies Recipe
A sweet little cookie recipe that is quick to bake
Special Offer
Get the Fat Burning Kitchen Book - FREE
Your 24 Hour Diet Transformation to Make Your Body a Fat-Burning Machine! Get your FREE copy here.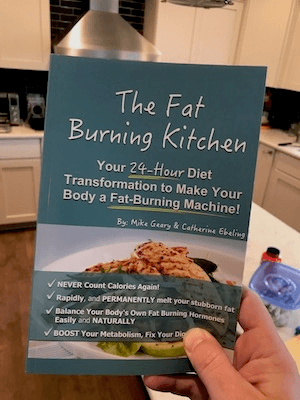 Ingredients
1 cup butter
1 cup sugar
1 large egg
1 teaspoon vanilla extract
2 teaspoons baking powder
2 3/4 cups flour
* Optional. Colored candy sprinkles. These cookies are tasty without the candy sprinkles on them as well.
Directions
Cream butter and sugar.
Add egg and vanilla.
Mix all dry ingredients and add slowly to butter cream mixture until incorporated.
Roll out on lightly floured board to desired thickness.
Cut out 2-1/2" circles, dab the sprinkles onto the cookies and bake at 400 degrees for 7-10 minutes. The cookiesshould be light in color with light browning on the edges. Cool the cookies on a cooling rack.