Easy No Bake Blueberry Mini Cheesecakes Recipe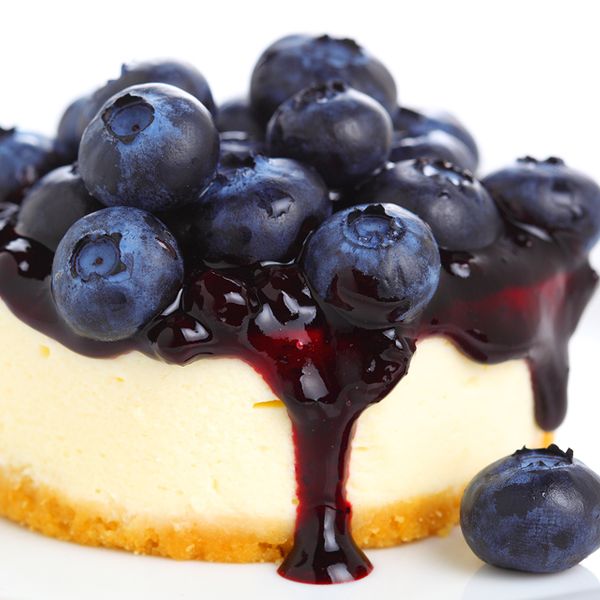 Easy no bake mini cheesecake desserts
Special Offer
Get the Fat Burning Kitchen Book - FREE
Your 24 Hour Diet Transformation to Make Your Body a Fat-Burning Machine! Get your FREE copy here.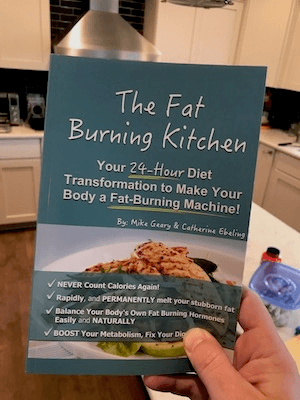 Ingredients
Makes (16) muffin size cheesecakes
Crust
2 cups vanilla cookie crumbs or graham crumbs
1/2 cup, (1 stick) butter, melted
2 Tablespoons granulated sugar
Filling
16 oz. cream cheese, at room temperature
3/4 cup confectionersí sugar
1 cup full fat Greek yogurt
2 teaspoons pure vanilla extract
pinch of salt
1 cup heavy cream
The Blueberry Topping
1 cup granulated sugar
2 Tablespoons cornstarch
1 cup water
2 cups fresh blueberries divided in half
Directions
Cheesecake
Prepare mini cheesecake tins or a 16 hole muffin tin.
Cut parchment paper circle bottoms and strips wide enough to extend up past the height of the tins, for a smooth looking texture on the finished cheesecake or you can use paper or silicone muffin liners which will give a waved finish.
In a mixing bowl combine the crumbs with the butter and sugar stir together to form the crust. Press about one tablespoon of crumbs evenly onto the bottom of each liner and set aside.
Filling
Place the cream cheese into a large mixing bowl and using an electric mixer on high, beat cream cheese for about 3 minutes until fluffy. Add in the confectionersí sugar and mix in to combine.
Add the yogurt, vanilla, and a pinch of salt and beat until smooth.
Chill a small mixing bowl in the freezer for 10 minutes. Pour the heavy cream into the chilled bowl and use an electric mixer on medium speed to whip the cream until soft peaks form.
Use a rubber spatula, to fold the whipped cream into the cream cheese mixture.
Use a tablespoon or ice cream scoop to evenly spoon over the crusts. Smooth tops with a spatula. Cover and refrigerate for at least 8 hours until the cheesecakes are firm.
The Blueberry Topping
Combine sugar and cornstarch in a small saucepan and blend thoroughly. Stir in the water. Place 1 cup of the blueberries into the mixture. Cook over medium heat until the mixture thickens and comes to a boil, stirring as it cooks. Use a fork to mash up the berries as they are cooking.
Remove blueberry sauce from heat, shut off and stir in the remaining uncooked berries. Let the sauce cool before using.
To serve your mini cheesecakes, remove them from the tins, remove the paper liners, place a cheesecake onto a serving dish and spoon on some delicious blueberry topping.
Keep everything refrigerated.