Easy Quesadillas Recipe
Yummy cheesy easy quesadillas recipe that is great served with sour cream and salsa for dipping
Special Offer
Get the Fat Burning Kitchen Book - FREE
Your 24 Hour Diet Transformation to Make Your Body a Fat-Burning Machine! Get your FREE copy here.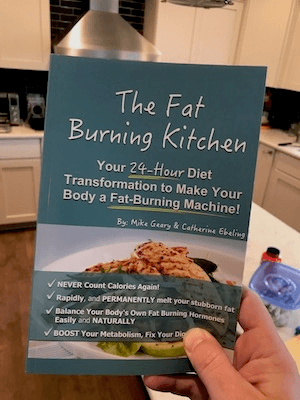 Ingredients
1/2 cup red onion, sliced thin
1/2 cup canned corn, drained
1/2 red pepper, sliced thin
2 chicken breasts, cooked
4 flour tortillas
2 cups shredded mozzarella cheese
2 Tablespoons oil
2 Tablespoons fresh parsley.
sour cream (optional)
Directions
In a medium bowl, add peppers and onions, corn and parsley.
Add chicken.
Season with salt and pepper, stir to combine.
Place about 1/2 the cheese on 1/2 of each of the tortillas.
Distribute toppings mixture on top of the cheese and spread out.
Sprinkle remaining cheese evenly over each.
Fold the tortillas in 1/2 being careful that the ingredients don't fall out.
Heat oil in a large frying pan.
Place quesadillas 1 or 2 at a time in frying pan, and fry for about 1-2 minutes per side. The tortilla should become crispy.
Take out of the frying pan, cut into slices and serve with sour cream if desired.