Festive Rice Krispie Treats Recipe
An Easy recipe for festive rice krispie treats, These are a fun holiday treat that everyone will enjoy.
Special Offer
Get the Fat Burning Kitchen Book - FREE
Your 24 Hour Diet Transformation to Make Your Body a Fat-Burning Machine! Get your FREE copy here.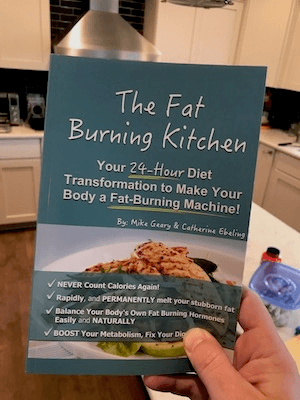 Ingredients
1/4 cup butter
40 regular sized marshmallows
1 teaspoon mint extract
6 cups holiday colored crispy rice cereal
Directions
Butter a 9x13 inch pan, have ready a buttered spatula.
In a large sauce pan over low heat, Melt butter then add in marshmallows, stir until melted.
Remove from heat, Stir in mint extract.
Add cereal. Stir until well coated.
Using buttered spatula press mixture evenly and firmly into pan.
When fully cooled, Cut into decired shapes.