Fluffy Buttercream Frosting Recipe
A fluffy buttercream frosting recipe that has a wonderful texture and color.
Special Offer
Get the Fat Burning Kitchen Book - FREE
Your 24 Hour Diet Transformation to Make Your Body a Fat-Burning Machine! Get your FREE copy here.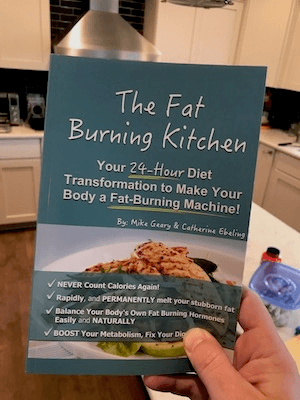 Ingredients
1 1/2 cups (3 sticks) butter, at room temperature
4 1/2 cups confectioners' sugar
3 Tablespoons heavy cream
1 1/2 teaspoon vanilla extract
Directions
To make a white fluffy buttercream frosting, you must be sure to beat it as long as suggested in the directions.
Using an electric mixer, either hand or stand up, use a paddle or whisk attachment to whip the butter on medium high speed until it is nearly white in color and very fluffy.
This will take about 7-8 minutes. You will be frequently scraping the icing down the sides of the bowl.
Add in the powdered sugar, heavy cream and vanilla and mix on low speed until blended.
Increase to medium speed and beat another 5-6 minutes unitl the frosting is very light and fluffy.
Immediately spread onto the cooled cake or cupcakes.