Fresh Cream Cake With Chocolate Drizzle Recipe
A yummy recipe for fresh cream cake with chocolate drizzle.
Special Offer
Get the Fat Burning Kitchen Book - FREE
Your 24 Hour Diet Transformation to Make Your Body a Fat-Burning Machine! Get your FREE copy here.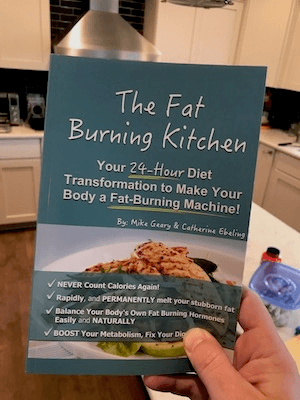 Ingredients
Cake
2 eggs
1 cup sugar
1 2/3 cups sifted all-purpose flour
2 1/2 teaspoons baking powder
3/4 teaspoon salt
1 cup heavy cream
1 teaspoon vanilla
Icing
3/4 cup unsalted butter, at room temperature
3 cups confectioners sugar
2-4 tablespoons milk
Chocolate Drizzle
1 cup chocolate chips
1 teaspoon shortening
Directions
Preheat oven to 350 degrees F. Grease and flour two 9x9 inch baking pans.
For the cake. Beat eggs; gradually beat in sugar.
Sift together the dry ingredients.
Stir in sifted dry ingredients alternately with the cream and vanilla. Beat well.
Spread batter in 2 cake pans.
Bake for 25 to 30 minutes, or until a wooden pick or cake tester inserted in center comes out clean.
For the icing. In a mixing bowl, cream butter until smooth,Gradually add confectioners sugar; beat until smooth.
Beat in 2-4 tablespoons milk until desired consistency is reached.
For the chocolate drizzle. Melt chocolate chips in 30 second increments in the microwave until melted.
Add shortening while the chocolate is still warm. Stir until smooth.