Frozen Cheesecake Recipe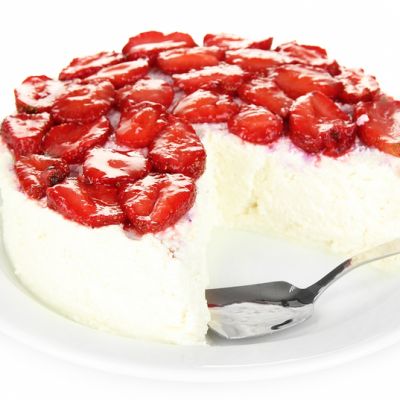 This no crust frozen cheesecake is light and creamy and perfect served with fresh fruit.
Special Offer
Get the Fat Burning Kitchen Book - FREE
Your 24 Hour Diet Transformation to Make Your Body a Fat-Burning Machine! Get your FREE copy here.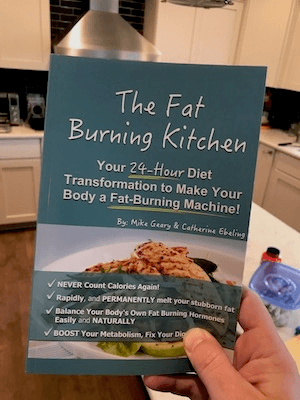 Ingredients
Cheesecake
1 cup cream cheese, softened
1 (14 ounce) can sweetened condensed milk
1 teaspoon vanilla extract
2 cups whipping cream
Topping
2 cups, fresh strawberry slices
1/2 cup granulated sugar
Serves 6 - 8
Directions
Cheesecake
Line an 8 inch spring form pan with parchment paper
Beat together cream cheese until light and fluffy. Slowly add in condensed milk, beating all the while till smooth. Mix in vanilla.
In a separate bowl whip whipping cream to soft peaks.
Fold into cream cheese mixture. Pour filling into prepared pan, and freeze until firm (about 3 hours).
Topping
Stir together sliced strawberries and sugar. Let sit for 30 minutes before putting on top of cheesecake. Release spring form pan and serve.