Frozen Tiramisu Dessert Recipe
A Delicious recipe for frozen tiramisu dessert. Perfect for a diner party.
Special Offer
Get the Fat Burning Kitchen Book - FREE
Your 24 Hour Diet Transformation to Make Your Body a Fat-Burning Machine! Get your FREE copy here.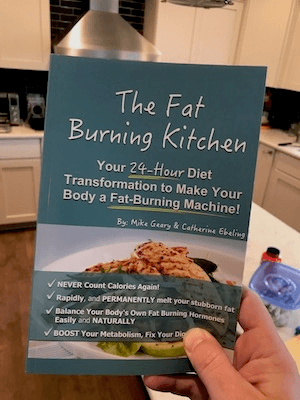 Ingredients
1/4 cup hot espresso
1/4 cup sugar
4 oz toaca liqueur
4 oz kahlua
4 cup vanilla iceream
4 cup ice
Topping
Whipped cream
cocoa
Directions
Mix espresso with sugar, stirring to dissolve the sugar. Cool syrup.
Combine 4 ounces of espresso syrup in a blender with the remaining ingredients. Blend until smooth.
Pour into 4 tall glasses
Top each glass with whipped cream. Using a small stainer sprinkle cocoa on top.