Garlic Prawns Recipe
A simple recipe for garlic prawns with a dash of lime or lemon juice to lighten and freshen them up. What a perfect quick meal when time is limited.
Special Offer
Get the Fat Burning Kitchen Book - FREE
Your 24 Hour Diet Transformation to Make Your Body a Fat-Burning Machine! Get your FREE copy here.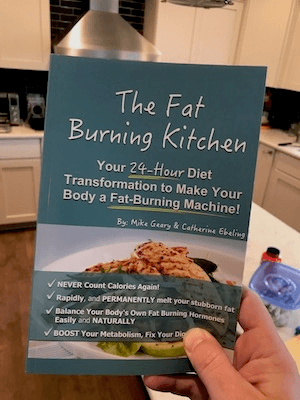 Ingredients
2 pounds large raw tiger shrimp, cleaned
1/2 cup butter
1 Tablespoon olive oil
6 garlic cloves, smashed
2 limes, juice and zest of
(Serves 4)
Directions
Clean the prawns. Remove and discard the heads and tails.
In a large skillet set over medium-high heat, add the butter and olive oil.
When the oil is hot, add the garlic and cook for 30 seconds until fragrant.
Add the lime juice and rind and cook for 1 minute, stirring constantly.
Add the prawns and toss them to coat in the butter sauce.
Cook until the prawns turn pink, about 2 to 3 minutes.
Remove from heat and serve immediately.