Greek Salad Recipe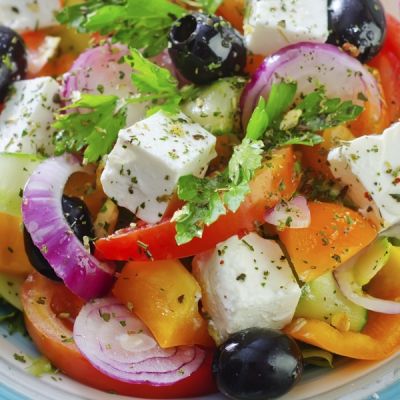 A very yummy recipe for Greek salad with a great salad dressing.
Special Offer
Get the Fat Burning Kitchen Book - FREE
Your 24 Hour Diet Transformation to Make Your Body a Fat-Burning Machine! Get your FREE copy here.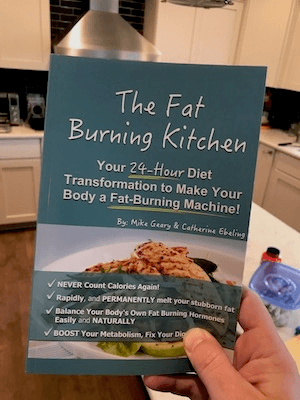 Ingredients
1 can pitted black olives, drained
1 medium purple onion
1 large orange pepper
2 large tomatoes
1 cucumber
1 cup feta cheese, cubed
3 Tablespoons parsley, chopped
Dressing
1/4 cup olive oil
1/4 cup white vinegar
1/4 teaspoon garlic powder
1/2 teaspoon oregano
1/2 teaspoon basil
1/4 teaspoon salt
Directions
Cut all vegetables, into bite sized pieces.
Layer vegetables in a serving bowl.
Add in olives and cubed feta cheese.
To make the dressing, In a small bowl combine all herbs and seasonings.
Mix herbs with oil and vinegar, stir until well blended.
Pour dressing over salad and toss gently to coat fully.
Top with parsley.