Green Salad With Olives Recipe
This green salad with olives is packed with protein and yummy tangy tastes. A great salad for a light meal.
Special Offer
Get the Fat Burning Kitchen Book - FREE
Your 24 Hour Diet Transformation to Make Your Body a Fat-Burning Machine! Get your FREE copy here.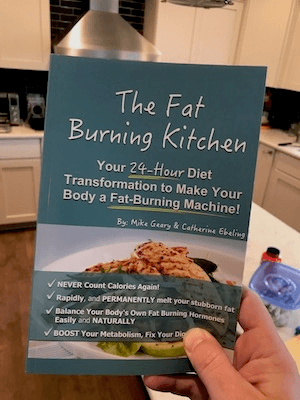 Ingredients
3 cups mixed baby greens
2 cups baby spinach
1/2 red onion, thinly sliced
1/2 cup whole green olives with pimientos
1/2 cup whole black olives, pitted
3 radishes, thinly sliced
1 cup cherry tomatoes, halved
3 hard-boiled eggs, peeled and quartered
Dressing
1/2 cup olive oil
1/4 cup lemon juice
1 teaspoon balsamic vinegar
1 heaping Tablespoon honey
1/4 cup fresh oregano
1 teaspoon salt and pepper each
Directions
Toss salad ingredients together in large salad bowl.
With a fork, blend together all dressing ingredients. Season to taste with added honey, salt or pepper.
Drizzle dressing over salad and lightly toss before serving.