Grilled Chicken Breast Recipe
This grilled chicken breast is marinated overnight and grilled.
Special Offer
Get the Fat Burning Kitchen Book - FREE
Your 24 Hour Diet Transformation to Make Your Body a Fat-Burning Machine! Get your FREE copy here.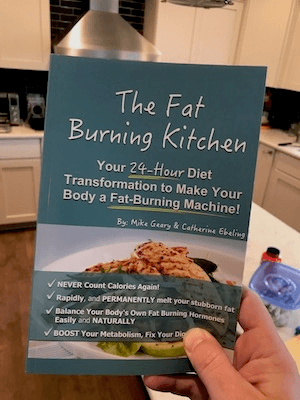 Ingredients
1/2 cup olive oil
1/4 cup lemon juice
1 teaspoon salt
1 teaspoon thyme
1 teaspoon marjoram
1/2 teaspoon fresh ground pepper
1 garlic clove, minced
1/2 cup finely chopped shallot
1/4 cup snipped parsley
4 chicken breasts
Directions
Mix all ingredients together (except chicken breasts) and whisk thoroughly.
Place the breasts into a baking pan lined with aluminum foil and pour marinade over all, being sure to coat well.
Cover with plastic wrap and let marinate in refrigerator overnight.
Drain the meat and grill, basting with marinade until meat is cooked through.