Grilled Pork Chops Recipe
This recipe for grilled pork chops is a great one for your next barbecue.
Special Offer
Get the Fat Burning Kitchen Book - FREE
Your 24 Hour Diet Transformation to Make Your Body a Fat-Burning Machine! Get your FREE copy here.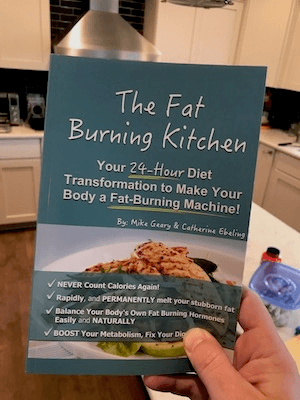 Ingredients
4 thick cut pork loin chops
1/4 cup olive oil
2 Tablespoons dark vinegar
2 Tablespoons lemon juice
3 cloves garlic, minced
1/4 cup fresh rosemary, chopped
1/4 cup fresh basil, chopped
1 teaspoon granulated sugar
salt and pepper
Directions
In small bowl, whisk together oil, vinegar, lemon juice, garlic, rosemary, basil and sugar.
Place pork chops in deep baking dish and pour in marinade (above).
Place dish in fridge to marinate for 1 hour, turning occasionally.
Pre-heat grill to medium-hot.
Cook pork chops for approximately 15-20 minutes, turning periodically until cooked to desired tenderness.