Homemade Apple Sauce Recipe
This homemade apple sauce recipe makes an apple sauce that you can eat on its own, or use in baking or with other desserts. Just double or triple the recipe if you ant a larger batch.
Special Offer
Get the Fat Burning Kitchen Book - FREE
Your 24 Hour Diet Transformation to Make Your Body a Fat-Burning Machine! Get your FREE copy here.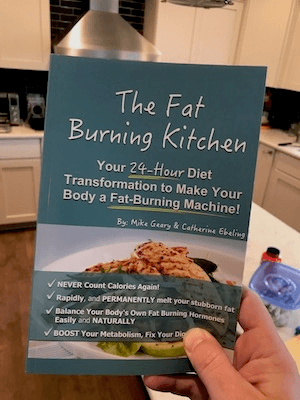 Ingredients
2 large apples, peeled, cored and cut into slices
1/2 cup cold water
1 cinnamon stick
2 - 3 Tablespoons sugar
(Serves 2)
Directions
Place apples, water, and cinnamon stick in a heavy saucepan set over medium-high heat.
Bring to a boil and then reduce heat to a simmer. Allow apples to simmer for 10 minutes.
Add the sugar and cook for another 5 minutes.
Remove from heat and discard cinnamon stick.
Allow to cool.
Using an immersion blender, blend apples till smooth.
Serve immediately or transfer to a container with a tight fitting lid and store in the refrigerator.